If you haven't read the first 3 FOOT series, I recommend reading them first.
You can read them here↓↓
FOOT 1
FOOT 2
FOOT 3
Welcome back.
Today, I would like to expand on the "dome" shape concept of the FOOT.
Today's goal is to be able to imagine the "dome" structure of YOUR FOOT.
The "dome" of your foot should have 3 solid bases.
-the base of your big toe
-the base of your pinky toe
-the heal bone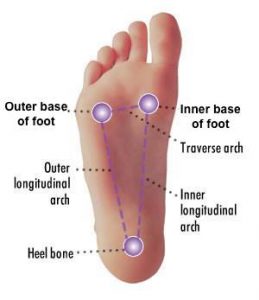 These Three points are the connective landmarks for the "ARCHES" of the foot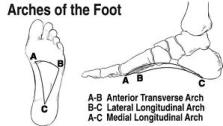 You want all three of these points firmly on the ground when you stand, and when you land.
If you can't feel any of these three points firmly, your dome can't and won't function as an optimal shock absorber.
But think about it, the shock itself doesn't go away just because your "dome" can't absorb it.
The good news, our body has so many backup plans, it's amazing.
The bad news, no other parts of our backups do it better than our feet, and often times the stress accumulates at our favorite backup destination.
What is your favorite destination of stress??