Hopefully, today's tip will make you start thinking of the reasons why maintaining a good Pelvis health profile is crucial to prevent many common chronic problems people face today.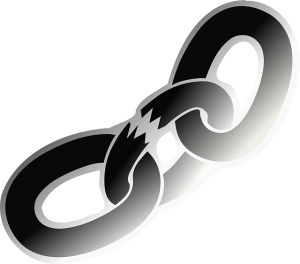 Start thinking how this durable structure (Pelvis) could become compromised by what we may be doing daily and constantly, adding more pressure to those weak links (SI Joints).
So, we already talked about how the strong structure of the pelvis has the ability to comfortably tolerate our upper body weight.  →read Pelvis 101-3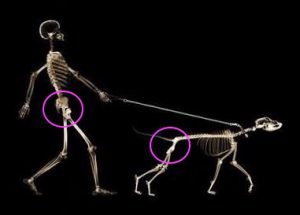 You can see in this picture how the pelvis of humans are much bigger (stronger looking) compared to that from a four-legged animal, in which the pelvis is NOT responsible for doing much of the weight bearing.
So far, we've talked about how TOUGH our Pelvis is designed (or "evolved" should I say), and how it would never "fail" us.
(*I am excluding, of course, cases when we encounter strong external forces, like in an accident)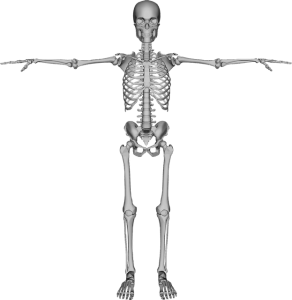 Let's just say, this is true in a sense, but it's all theoretical.

This is what you learn from textbooks
(that's why I titled it 101).
Now that you have some knowledge what happens in the
ideal world, (theoretically speaking),
let's start applying it to the REAL world.
What is happening in REAL life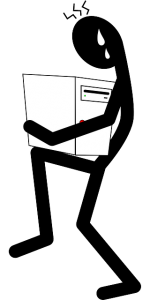 What happens when we take full advantage of things without knowing the consequences?
Yet, what if we don't even realize we are taking advantage of something until facing the consequences?
"Only one time won't hurt me", right??
Because if you knew the consequences (a negative one) in the first place, you would probably try to avoid it, right?
What am I referring to?
When I say, the pelvis is so tough it won't fail us?
I mean,
the body will do whatever, everything and anything to maintain that strong pelvic structure.
It is happening "daily" in many forms and you just might not be aware of it.
So let's make the "unknown"→"known", so you can predict the outcomes of your actions.
The next pelvis series we move on to 201s.
You will learn "what" affects the health profile of the Pelvis.
Stay tuned.